Who We Are
FRACTAL is a Global Expert consultancy whose primary function is to create and protect value for its clients and to manage risk.
We focus on the construction and engineering sectors and provide services in the following areas:
Expert Witness Services, Disputes and Investigations;
Project Management; and
Project Recovery.
Our professionals have presented expert evidence and opinions in most of the renowned arbitral institutions including the ICC, LCIA, DIAC, ADCCAC and before arbitral tribunals operating under the UNCITRAL rules.
Our professionals are skilled and efficient in developing robust analyses, and presenting conclusions in a clear, concise and objective manner. They possess broad practical experience of managing complex construction projects across major industry sectors, as well as in‐depth experience in key aspects of the planning, design and construction processes.
Drawing from our wealth of experience, and utilising lessons learned, we provide comprehensive risk management services and offer proven strategies designed to minimise risk and maximise results for our clients' construction projects.
Our professionals can develop strategies to enhance contract administration while proactively reducing the likelihood of delays, disruption, cost over‐runs and disputes.
What We Do
Our experts are located in the Middle East & UK and include: Planning and Delay Analysts; Chartered Quantity Surveyors; and Project Managers.
Our experts have assisted Governments, Owners, Contractors and Engineers together with their legal representatives in improving project performance and successfully resolving disputes on projects around the world.
Our project experience spans commercial, institutional, entertainment, marine, infrastructure, transportation, industrial, power, process, petrochemical and government facilities.
If you are a Main Contractor or Sub-Contractor and are concerned or hesitant about the upfront cost of pursuing your financial claims, FRACTAL can also offer our clients the option of claims funding, subject to a preliminary assessment. If you do not want to carry the cost of lawyers, experts and other expenses but need to bring a claim commercially, in arbitration or litigation, we have a solution.
Our Approach
Whether providing project management support or expert advice to assist our clients to avoid formal dispute proceedings, or acting as expert witnesses in the event that formal proceedings cannot be avoided, our desire is to offer high quality technical services together with added value and which is testified by our many clients and instructing solicitors both inside the GCC and internationally.
To this end, we provide not only full-service support but also options of remote or in-situ expert direction or integration within our client's organizations to add value by, not only reducing the costs normally associated with assisting experts and consultants, but by identifying and utilizing under our close support and direction, the expertise within a client's own organization. Ultimately this leads to expanding the knowledge, skillset and capability of our client's own staff which assists in the avoidance of disputes and/or the effective management of disputes on future projects.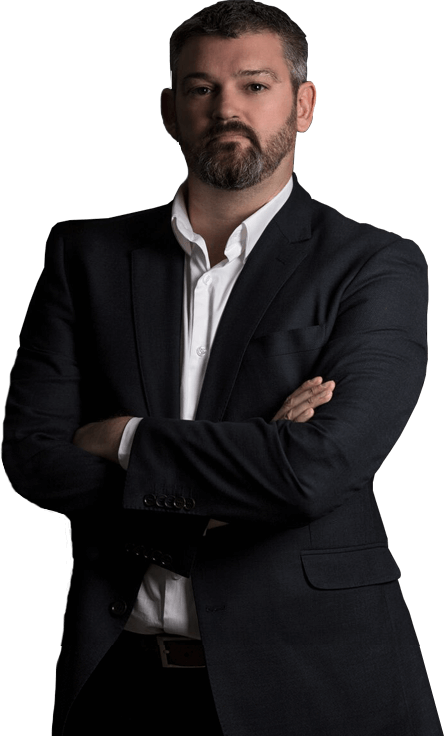 Message from
Bryn G Wiseman
To our valued Clients,
As CEO and founder of Fractal Consulting, I welcome you to our newly designed website.
Long before, and since our launch in 2016, I, and my colleagues, have endeavored to cultivate relationships with clients where their needs would define our goals.
In nearly every case, the relationships which I, and our experts, have with our clients, their advisors and their legal representatives have been in place for many years and far beyond completion of the project or dispute on which we were originally engaged.
In addition, I have been delighted to receive referrals and testimonials not only from past and present clients, but also from those we engage with during the provision of our expert services, from Queens Counsel and Legal Representatives to fellow Subject Matter Experts and Tribunal members.
This is a very clear testament, not just to the quality of work we do, but also to the value which we add to the process, the parties, their legal teams and of course the tribunal members.
Our approach has lifted us from our respective leadership roles within international consultancies to the position where we stand today, as a company with a growing portfolio and loyal client base, comprised of experts with significant experience and whom are well recognised and respected within the regions in which we operate.
Founder
T : +971 (0)55 704 4081  | +971 (0)4 551 9650
The global reach of our support extends to the locations shown below:
: Middle East
: UK & Ireland
: Europe & Asia